Android & iOS mobile App Design
Best Android & iOS mobile App Developers in Canada. iPhone and Android mobile application development services.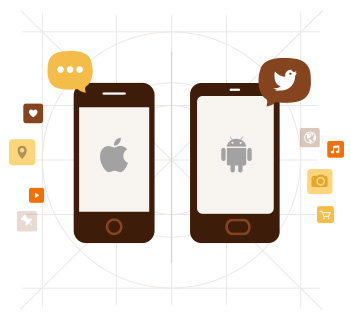 What we propose?
Our company provides full range of App development services. We develop application for iPhones (iOS), tablets and Android phones.
Many of our clients are in need to get both apps developed at once: iOS & Android. App development is a very crafty process that in most cases requires attention to details and design. For that reason we have our app development team work very closely with our designers.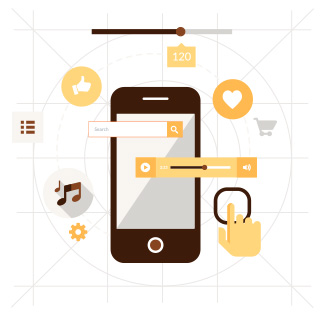 Why it's important?
Cell phones have brought a significant change in access to information and services. This rapid evolution led to the fastest growing IT segment that is impossible to ignore – the mobile Apps. WillBeCoded can deliver Apps development at any complexity. It is vital for companies to keep up with time and extend their business onto mobile platforms. Whether you are an established company that is looking to extend their services or a fresh "startup" – let us, we will help.
Why hire
WillBeCoded
to develop your Apps?
Canadian Based Company
Extended experience in App development
24/7 support
Trusted and Referred by Vancouver's Locals
Clear and Transparent Terms of Service
Free Consultations
We guarantee the Result!
Tell us about your project! Our consultations are absolutely free. Our customer's satisfaction is our main goal.
Develop your own iOS or Android App. We help design and develop apps for all smartphones. This is a great solution for start-ups or businesses seeking to further optimize their mobile services usability.
iOS App Design
Android App Design
Geolocation, NFC
Design Creation
Full-time Dedicated Developers
Cross-platform Development
Personal Meetings Included
Dedicated Project Manager
Please submit Your Request Online and we will back with calculated price via email:
If you require a personal business meeting with one of our senior Project Managers – let us know and we will be more than happy to schedule a meeting.
© Willbecoded, 2023 - Best IT solutions company! All rights reserved.