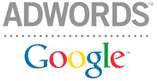 Google Adwords has the potential to create new and increased sales and conversions via well-targeted phrases and search results. However, Adwords campaigns are not something which is easy to set up individually. That is why professional help from Willbecoded.ca – the top company for Adwords management in Toronto – is here. Our company offers the best PPC services of all the companies which do so.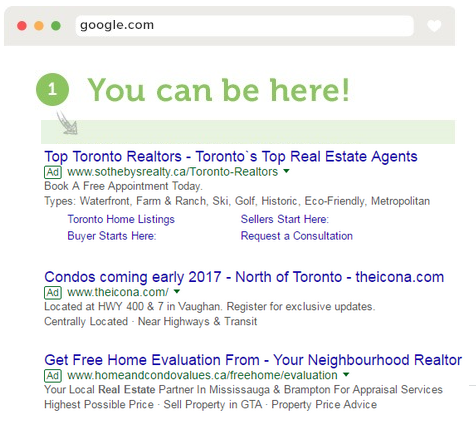 WillBeCoded offers
Paid search – one of the quickest ways to generate sales. It should be considered by someone who has no search rankings, as it does not affect SEO.
PPC campaign management is something which takes time to set up, even by experienced people. Our specialists can not only build and maintain such a campaign but are also experienced in working with paid search.
Willbecoded.ca also offers AdWords management services in Vancouver.
A free bonus of 100 CAD for everyone who signs up to the company
Every customer will receive the attention of a member of staff who is certified in paid searches
We offer analysis of niches and return on investment optimization
If you don't receive increased traffic, we guarantee your money back
If you don't receive increased traffic, we guarantee your money back
With twenty four hour support, customers can get in touch at any time of day or night
We offer campaigns for various search engines
Your Instant Benefits
If a company is outside the top seven search positions on a search engine, it will not be receiving much in the way of online traffic. PPC campaigns can change search rankings, increasing the online presence of a business in such a way as to increase its traffic. As an AdWords agency, Willbecoded.ca offers:
An instant increase in sales and conversions
Increased brand awareness
Instant competitive advantage within your niche
Excellent ideas on how to take your business to the next level
Increased online presence in various search engines
Willbecoded.ca is a recognized Toronto PPC expert in this field, with all consultants having over eight years of experience in creating and maintaining these types of campaigns. All online companies should take Adwords management as seriously as they can in order to gain the full amount of worth for the budget and conversion rates which they put into their online marketing.
The Pay Per Click process is a particular method of online marketing which sees someone running an advert paying a fee every time their advert is clicked on. It could be described as a method of paying visitors to come to a site, rather than trying to entice them in by other means. The actual process of PPC goes something like this:
Tracking Installation and Testing
5
When you sign up with us to begin your PPC campaign, the first one hundred dollars of the campaign will be paid for by us, not you, although this is contingent on you paying up to forty dollars yourself before this comes into play. Willbecoded.ca is the best PPC company in Toronto, so get in touch today!
Why Hire WillBeCoded Pay Per Click Experts?
Willbecoded.ca offers Adwords help and PPC advertising services. All of our experts are certified with regards to both Adwords and PPC campaigns, and have many years of experience in working with them both. Our position in the industry means that we have worked with many of the medium- to large-sized companies in both Canada and the U. S. Though this does mean that we ask everyone who is considering working with us to be able to assign at least fifteen hundred dollars a month to their PPC goals.
Advantages to our service include:
- Over 7 years of experience in AdWords
- Best Pricing Policy!
- Free Professional PPC Consultation
- Individual Approach to Clients as Well as Projects
- Serving a variety of business niches
- ROI oriented results only
- Fast and Reliable Customer Support
- Credible Canadian Based Businesses
As a PPC management company in Toronto we are reliable and do not compromise on the end product. We aim to draw as much traffic to our clients' websites as possible, although this may require some changes made to the site itself, so as to maximize conversion.
Adwords management has evolved drastically over the past five years particularly, meaning that the need for professional help has increased as well. In order to gain a higher ROI than you would otherwise have been able to get, we at Willbecoded.ca suggest that you leave management of the campaign to us as the professional staff.
We consider it a matter of pride a matter of pride that we are regarded as one of the best companies for Adwords and PPC in Canada and the U.S. Our prices begin at four hundred and ninety dollars a month for labour and a thousand dollars a month for the PPC budget at a minimum.
Get an INSTANT and relevant traffic flow to your website. Maximize your online sales with Google AdWords! Paid Search Marketing is the fastest solution to boost your sales from online.
Google AdWords Certified!
Strictly Controlled Budget
Give us a call, start the live chat or e-mail us your question and we will respond immediately.
*Sign up bonus varies from time to time. Offers differ based on the type of Search Engine the PPC campaign is being designed for.

*$100 refers to $100 CAD and can differ based on the deal availability.
© Willbecoded, 2023 - Best IT solutions company! All rights reserved.