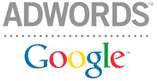 Willbecoded.ca offers Adwords management services in Edmonton, and it is the perfect company to go to when trying to set up an Adwords campaign. The company will provide a service which allows business to create an entirely professional and successful campaign rather than having to struggle with one which is sub-par, and doesn't get the job done. Setting up an Adwords campaign is a job for professionals, and the specialists at Willbecoded.ca are professionals.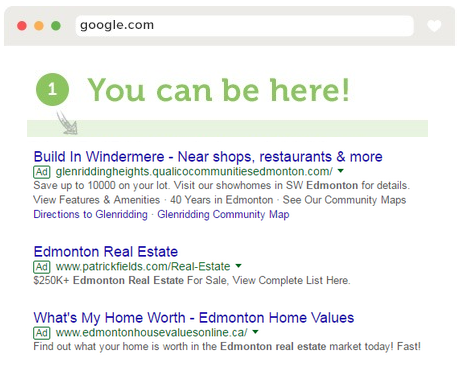 WillBeCoded offers
Paid Search (one of the quickest ways to generate sales from online)
PPC process is a means of gaining new customers and potential customers through paying for an advert every time someone clicks it rather than being paid money every time someone clicks it. It is simply another way of bringing new customers to a site.
Willbecoded.ca offers Adwords management services in the biggest Canadian cities: Toronto, Vancouver, Calgary, and Ottawa.
Free 100 CAD sign up bonus
A certified dedicated AdWords campaign expert
Niche analysis & ROI Optimization
Relevant Traffic Guarantee with a Money-Back Guarantee
24/7 phone, email and live chat support
Campaigns for Google, Bing and Yahoo
Your Instant Benefits
The only way to really make any headway in gaining online traffic is by being in the top seven search engine positions. Willbecoded.ca, as a PPC agency, can create PPC campaigns which are specifically designed to change this, and increase traffic to online sites. All companies wanting Adwords help or to speak with a consultant should get in touch right away.
When using our PPC campaign management, companies will
See an immediate Increase in sales and conversions
Receive increased online brand recognition
Receive Immediate competitive advantages within their niche
Learn new ideas on how to grow their business more
IBe given an increased online presence in: Google, Bing & Yahoo
WillBeCoded.ca offers the best Edmonton PPC experts out there, all of whom have at least eight years of experience in PPC campaign management. The company delivers both internationally targeted PPC campaigns and domestic ones. Adwords management should be taken very seriously in order to optimize your budget expenses as well as to increase your conversion rates.
The PPC process is as follows:
Tracking Installation and Testing
5
When new clients sign up to the website services and spend their first forty dollars, they will receive a free coupon for one hundred dollars to be spent on the service from the specialists they are working with. Give us a call, start the live chat or e- mail us your question and we will respond immediately. WillBeCoded.ca offers the best Adwords management services in Canada.
Why Hire WillBeCoded Pay Per Click Experts?
Willbecoded.ca offers AdWords campaigns and PPC management services in Edmonton. All staff is certified to work with both Adwords and PPC, with many years of experience in both PPC and Adwords campaigns. As we normally work with companies which are large in scope, Willbecoded.ca will not accept work from any business which cannot come up with a certain monthly budget.
Advantages to our service include:
- Free Consultations and Best Pricing Policy
- Over 7 years of experience in AdWords
- Trusted Canadian and US Based Businesses
- Individual Approach to Clients and Projects
- Only ROI oriented results
- 24/7 Reliable Customer Support
- Serving a majority of business niches
Willbecoded.ca is reliable and does not compromise with any of its clients, aiming to get as much relevant traffic onto the online presences of new businesses as is possible. For businesses which choose to work with us, it may become necessary to change and optimize some of the data which already exists on the online sites in order to prioritize the monetary conversions being made.
Adwords and PPC campaigns are now much more sophisticated than they were before, necessitating a professional campaign to avoid the possibility of smaller companies losing their money over a failed campaign. It is a source of pride that Willbecoded.ca has some of the best staff in the world working for them. Our PPC costs begin at $490 dollars a month for labour, with $1000 dollars a month being needed for the actual campaign.
Get an INSTANT and relevant traffic flow to your website. Maximize your online sales with Google AdWords! Paid Search Marketing is the fastest solution to boost your sales from online.
Google AdWords Certified!
Strictly Controlled Budget
Give us a call, start the live chat or e-mail us your question and we will respond immediately.
*Sign up bonus varies from time to time. Offers differ based on the type of Search Engine the PPC campaign is being designed for.

*$100 refers to $100 CAD and can differ based on the deal availability.
© Willbecoded, 2023 - Best IT solutions company! All rights reserved.