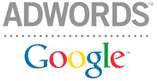 Using Google Adwords will give online business a huge boost to their sales and conversions online. As a leading PPC company in Ottawa, Willbecoded.ca offers professional help for all customers on the topic of both Adwords and PPC management.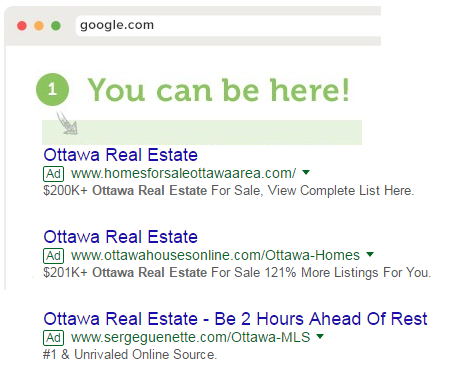 WillBeCoded offers
Paid Search is an efficient way of generating sales from online. Please note that paid search does not have any effect on Search Engine Optimization and should therefore be one of the top considered options by people who are low in search engine rankings. It should be noted that setting up a PPC campaign is a time-consuming process which requires much in the way of skills and experience.
Any PPC campaign must be maintained and optimized further on a week-by-week basis based on the Key Performance Indicators which are shown on the site itself. Our Pay Per Click agency specializes in paid search and is Google Certified to manage such campaigns.
We provide AdWords management services in such Canadian cities as Toronto, Vancouver, Ottawa, and Calgary.
A free bonus of one hundred Canadian dollars when clients sign up for the PPC\Adwords service on Willbecoded.ca
Personal attention from a specialist to all clients
Niche analysis and ROI optimization
Money back to all clients who do not notice increased traffic to their websites after using our services
If you don't receive increased traffic, we guarantee your money back
Twenty-four hour customer support
Various search engines are covered in the Adwords marketing
Your Instant Benefits
Being outside the coveted top seven positions in an internet search cuts many online businesses off from being able to bring online traffic to their sites. As they offer PPC management services in Ottawa, Willbecoded.ca can help these sites to increase their search rankings, thereby drawing more traffic to their sites. Benefits include:
An instant increase in conversions and, as a result, in sales
Increase brand awareness
Best ideas on how to take your business to the next level
Instant competitive advantage within your niche
Increased online presence in a number of search engines
All of the consultants from Willbecoded.ca can offer more than eight years of experience at their jobs with Adwords and PPC management, and so are known as the company to go to for PPC campaign management and Adwords management in Ottawa. All online businesses should take Adwords management very seriously, so they can maximise the amount of business which can come from the Internet.
A Pay Per Click process is a way of encouraging people to visit your site through paying for when an advert is clicked rather than having to rely on another method. Creation of the PPC campaign follows a strict process:
Tracking Installation and Testing
5
Customers who sign up to our website will receive a free one hundred dollar coupon when they spend their first forty dollars. Get in touch today, so our consultants can get to work on your PPC and AdWords needs!
Why Hire WillBeCoded Pay Per Click Experts?
As an
Ottawa PPC expert company, Willbecoded.ca
can help most companies, so long as they are able to commit sufficient funds to their job. As Willbecoded.ca is used to working with medium-to-large sized companies, it is now set up to cater mainly to that section of the market – ideally, a client will be able to commit to a certain amount of money per month.
Advantages to our service include:
- Over 7 years of experience in AdWords
- Professional PPC Consultation for Free
- Best Pricing Policy
- Individual Approach to Clients and Projects
- Credible Canadian and US Based Businesses
- ROI oriented results only
- Serving a number of major business niches
- Fast and Reliable Customer Support
As a PPC agency, Willbecoded.ca aims to be reliable and secure for all clients, and our goal is to bring as much traffic to client's websites as is possible. The Adwords help given by our staff is particularly useful because Adwords has changed a lot in the past decade. The help given by Willbecoded.ca in both Adwords and PPC campaigns is geared towards making the most of the experience of the staff to bring as much as possible to our clients.
It is a matter of pride to be considered one of the best companies in the industry, and to have worked with so many companies in both Canada and the U.S. Our prices begins at four hundred and ninety dollars a month for labour and a thousand dollars a month for the PPC budget at a minimum.
Get an INSTANT and relevant traffic flow to your website. Maximize your online sales with Google AdWords! Paid Search Marketing is the fastest solution to boost your sales from online.
Google AdWords Certified!
Strictly Controlled Budget
Give us a call, start the live chat or e-mail us your question and we will respond immediately.
*Sign up bonus varies from time to time. Offers differ based on the type of Search Engine the PPC campaign is being designed for.

*$100 refers to $100 CAD and can differ based on the deal availability.
© Willbecoded, 2023 - Best IT solutions company! All rights reserved.