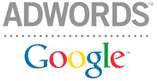 Google AdWords allows your website to receive an instant target and increase in traffic that will result in more sales and conversion. However, setting up an AdWords campaign correctly is a task for experienced specialists such as the ones in our company, since a campaign which is set up badly could end up costing you nearly four times as much as one which is done professionally. With WillBeCoded.ca (Calgary PPC expert), you will have access to the best PPC management services in Canada and the US.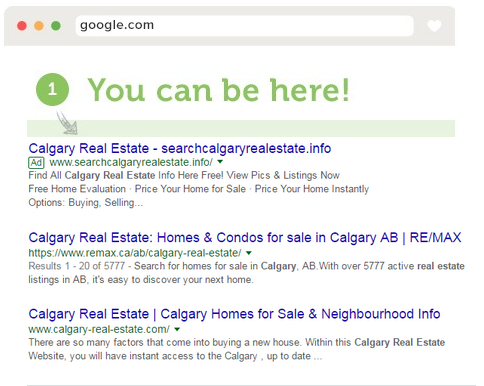 WillBeCoded offers
Paid Search is one of the quickest ways to get new traffic and sales. Paid search does not affect SEO; those businesses with very little in the way of Search Engine Rankings should find it useful. It should be noted that a PPC campaign set-up is a long process best done by people with the required skills and experience. PPC campaign management must take into account that it needs to be maintained and optimized constantly based on the Key Performance Indicators (KPI). Our PPC agency specializes in paid search and is Google Certified to manage such campaigns.
Willbecoded.ca also offers PPC AND AdWords Management in Vancouver, Toronto, Edmonton, and Ottawa.
Free 100 CAD sign up bonus
A high-experienced experts in Adwords management
In-depth niche analysis & ROI optimization
Relevant Traffic Guarantee or Money Back
Twenty-four-hour customer support
Campaigns for Google, Bing, and Yahoo
Your Instant Benefits
If you are not in the top 7 Google Search Engine positions, you will get less than 5% of your target customers from online. PPC campaigns are designed to address this issue, and Willbecoded.ca, as a PPC company in Calgary, offers businesses in need the chance to increase their online presence. Please, do not hesitate to contact us if any questions will arise or if you are ready to get your PPC campaign started.
An immediate increase in sales
Increased online Brand recognition and increase in conversions
Best ideas on how to grow your business further
Google, Bing, and Yahoo increased online presence
Instant competitive advantage within your business niche
WillBeCoded.ca has consultants who are certified in working with PPC campaigns and Adwords help. Most of the staff have over 8 years of experience in PPC campaigns management. Our company delivers PPC campaigns throughout Calgary and Canada as a whole, as well as targeting the international market with specific PPC campaigns. Adwords management is something which ought to be taken seriously, as it is the best way in which businesses can optimize and justify their budget expenses and conversion rates in this area.
On signing up with us for their first PPC campaign, companies will receive a coupon worth $100. Receipt of this coupon is dependent on first spending close to $40. WillBeCoded.ca is the best PPC management service in Calgary.
Tracking Installation and Testing
5
On signing up with us for their first PPC campaign, companies will receive a coupon worth $100. Receipt of this coupon is dependent on first spending close to $40. WillBeCoded.ca is the best PPC management service in Calgary.
Why Hire WillBeCoded Pay Per Click Experts?
WillBeCoded.ca offers professional PPC advertising services and Adwords management in Calgary. All of our staff are certified with lots of experience in both AdWords certification and PPC advertising management. Willbecoded.ca handles Adwords and PPC management in both Canada and the U.S. in medium to large companies. Because of this restriction, the company can only work effectively with those companies who are comfortable with PPC monthly budgets of $1500 USD\CAD and up!
Advantages to our service include:
- Over 7 years of experience in AdWords
- Trusted Canadian and US Based Businesses
- Best Pricing Policy and Professional PPC Consultation for Free
- Individual Approach to Clients and Projects
- Fast and Reliable Customer Support
- ROI oriented results only
- Serving a number of major business niches
We are reliable and do not compromise in our services to our clients. We aim to get as much traffic as possible through both PPC and Adwords campaigns to their sites and other online presences as possible. However, all businesses looking to work with us should bear in mind that as our services are heavily dependent on the monetary conversions of their online presences, which may necessitate the change or removal of some of the information which currently exists on them.
Over the past 5 years, AdWords management has become extremely sophisticated in the way it works and is used. Our best suggestion is that any business allows us to handle the various campaigns, as they might otherwise waste their own budget. It is much more efficient for businesses to hire experts in order to maximize PPC efficiency.
We are proud to say that we have the best Adwords experts in Canada and the U.S. The cost of our PPC management services starts from $490 USD for the actual month to month labour of our staff, with $1000 USD monthly being the PPC budget for adjustment and running. This is the minimal price that our managers and staff can comfortably operate with.
Get an INSTANT and relevant traffic flow to your website. Maximize your online sales with Google AdWords! Paid Search Marketing is the fastest solution to boost your sales from online.
Google AdWords Certified!
Strictly Controlled Budget
Give us a call, start the live chat or e-mail us your question and we will respond immediately.
*Sign up bonus varies from time to time. Offers differ based on the type of Search Engine the PPC campaign is being designed for.

*$100 refers to $100 CAD and can differ based on the deal availability.
© Willbecoded, 2023 - Best IT solutions company! All rights reserved.