What is a Google Penalty?
Depending you your circumstances you may have been penalized with Google Penguin (manual or algorithmic) update or Google Panda. Neither situation is good as it significantly reduces your Search Engine Visibility. If you do not act up on it – your search engine positions are most likely to be out of top 50 for a few years to come.
How to Remove Google Penalty?
You now have to hire a professional SEO company to look into the issue in order to start the penalty removal process. Please note that Vancouver based SEO Company – WillBeCoded.ca has an outstanding record of such penalty recoveries. We guarantee the result or your money back. Moreover we will monitor your site in order to be fully prepared for upcoming Penguin and Google Panda updates.
There are many companies which might provide you with SEO services in BC. But if you are not accurate enough in choosing the right professional, you may end up in the situation when your website is facing the Google penalties. There is no need to suffer from the Google penalties restrictions, and we offer you a reliable way to solve these unprecedented issues for your website to function well and help you grow your business. Our agency has professionals with over 10 years of experience in the field of web design and SEO optimization and we can help you remove the Google penalties once and for all.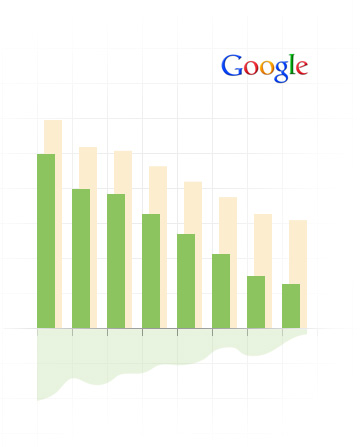 What Can You Do to Recover from Google Penalties?
The answer to this question is to find a legitimate and trustworthy company which specializes in recovering site from Google Panda and Penguin penalties issues. Here is what you need to know about the process. WillBeCoded offers quick and efficient Google penalty removal service.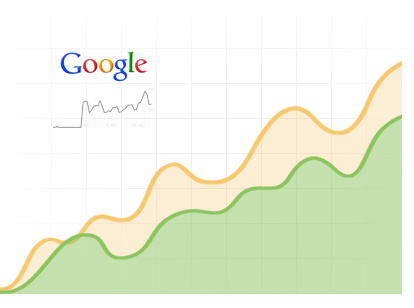 Improving the situation is a complex process and it consists of different stages that we do to solve the matter.
If these methods are not valid, then they are ready to solve the problem manually and make your website clean from any black hat SEO.
The first step, the professionals determine real causes that have initiated the Google penalty problem.
We do detailed page-by-page analyses of root linking domains and sources including the pictures and videos.
The second step includes the actions taking according to a multi-stage process of reviewing and defining the on-site and off-site difficulties of your website.
Thanks to our extensive experience, we make regular contacts and we consult with Google engineers to remove the penalties as quickly as possible.
Keep in mind that the problem may be caused by the inappropriate link placement, bad content, or unrelated cybercriminal or bug activity that you may not know of.
The penalty removal algorithm is continually modified. If you choose the correct company, penalties will be removed and your web site will regain the lost ranking son enough.
Our specialists have several worked-out methods to define the problem, remove the possible obstacles and renew your website structure.
After the website has been analyzed, altered and worked through, we submit your website to the Google authorities for further evaluation and penalty removal.
As you can see the process is pretty straightforward and transparent. The reason that we offer the Google Penalty recovery services is because we have done that to hundreds of other websites and we are determined to help other business to continue their practice and deliver their quality products and services to numerous customers worldwide. In addition to our Google Penguin recovery services we offer follow up basic SEO Services to get you back in top. Those are the two most common penalties that Google issues up to date.
Penalty Recovery Services Prices
Base price is quoted for a standard manual penalty recovery as well as google algorithm penalty removal. It will take us some time to get your manual actions revoked. On average it takes us a month to prepare for the reconsideration request and in some cases it may take us longer. It all depends on your sites' unique circumstances. If such procedure is done incorrectly - you may lose valuable time. WillBeCoded has successfully recovered over 50 different websites.


Benefits of hiring WillBeCoded:
- Vancouver, BC based company
- Over 50 sites successfully recovered
- Clear and Transparent Terms of Service
- Individual Approach to Projects & Clients
- Fast and Reliable Customer Support
- Over 7 years in SEO Vancouver Services Industry
- Long-lasting Results Focus
- Trusted US and Canadian Based Businesses
Among standard techniques we practice change of domain name, manual links removal, disavow file creation and submission, internal URL changes and much more. Many of our customers have attempted to remove their penalties themselves, yet after a few unsuccessful attempts and time wasted - such clients have ordered our survives.
Do not waist your time! If you were hit by the latest Google update - then consider our panda / penguin recovery company services to provide you with best in the market solutions. We take pride in assisting web companies getting their rankings and traffic back to pre-penalty levels!
If you run a serious business online - do not waste your time trying to remove the penalty yourself and trust it to WillBeCoded. If your internal SEO or Marketing department has failed to reconsider you after one or two attempts - contact us and order penalty removal services ASAP!
We may require an additional budget for paid link removal process. This is an advanced level service that may be priced on individual case basis. We guarantee professional approach and efficient problem solving!
Penalty Type(s) & Cause Assessment
Severity Level Assessment
Reconsideration Request
Submission
Duplicate Content Removal
Optional: Ongoing follow up SEO
Our Final Advice:
Do not waste your time and contact us today. It will take up to a month to do the preliminary research and take the needed actions. It may then take up to a year for your website to fully recover. Our fastest recovery has been done within 3 weeks. Our Google Penguin removal services are quick and efficient.
Feel free to contact us to discuss the details of your particular case.
If you require a personal business meeting with one of our senior Project Managers – let us know and we will be more than happy to schedule a meeting. If you have any questions regarding our Google Penguin removal services or our google penalty recovery service in general - do not hesitate to call, e-mail or live chat with us!
© Willbecoded, 2023 - Best IT solutions company! All rights reserved.