Online Reputation Management Services
Willbecoded Will Make Your Brand Highly Valuable
Willbecoded.ca is known for its abilities when it comes to online reputation management in Canada. Our team is one which has lots of experience in a chosen field, and works closely with various clients to come up with a project outline and deadline which will suit everyone involved. Online brand reputation marketing is but one part of the skillset the company offers – we have an entire skillset related to the entire field of online marketing – which allows for a complete online marketing project to be drawn up between the company and its clients.
What is Online Reputation Management?
Online reputation management, sometimes abbreviated as ORM, focuses on the management of product and service search website results. Ethical gray areas include mug shot removal sites, astroturfing review sites, censoring negative complaints, and using search engine optimization tactics to influence results.
Professional reputation management is something which involves what influences and controls the reputation of, in this case, a company; and how it is controlled by that. Originally reputation management was something which was confined entirely to public relations, but the ubiquity of the digital world, and its embrace by customer and retailer alike, has led to the eventual expansion of online reputation management services for individuals into the field of search results, as it is now normally assumed that if you are not on the first page of a search, you aren't any good.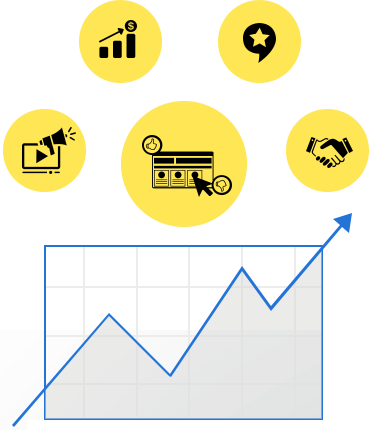 Reputation management services will ensure that your online presented information is as good as it can be.
Why your Business Might Need it
1. Increase sales
The digital world has made it possible for people to do extensive research on a product before they need to commit to buying it, which is why a reputation is becoming more and more important online.
2. Build trust and credibility
Being trusted by clients is an essential part of success, and this is why an internet reputation company spends time and effort ensuring that you and your company appear to be trustworthy, through various means including reviews and success stories.
3. Show your best side
It may seem obvious, but showing your best side is one of the best ways in which to get people to think of you as having a good reputation. People operate on the information they have available, so make sure it's good information.
4. Online insights
A reputation monitoring service will ensure that online information is as good as it can be – there's no sense in not trying to control what's out there as much as possible. Careful work will ensure that your company does not fall victim to a scandal which could have been avoided if more attention to detail was there.
5. Recruitment
Having the best online reputation management services can mean the difference between mediocre employees and amazing ones. Reputation is something which precedes a company, and as such, a reputation for good work and good employee handling will likely attract these good employees to you with a minimum of effort.

Services WillbeCoded Offers
In service to ORM, our reputation managers offer a number of features and services to potential clients:
• Strategy development – the first step in any good project is to work out a strategy for how the project will pan out, what will be involved, and how it will be tackled.
• Content creation and management – this is most likely going to be the next stage in a project, beginning to get a reputation built and bolstered.
• Keeping your sites updated – this is most likely going to be an ongoing part of the project, the continual update of sites and information in order to keep people coming back for more.
• Social media optimization and management – this is something to be done after the main sites are updated – social media is where reputations are maintained and shared in the digital world, so it is important to monitor it carefully.
• Analysing customer feedback – online reputation management firms spend much of their time looking at customer feedback, as this is the way in which they can most easily find out how a company's reputation is faring.
• Updating incorrect information on external sites – this is something which will normally be done after the company has made changes internally. Once there is coherence in their own strategy, they can then focus on external sites and the information they have.
• Third-party website monitoring – this, along with monitoring customer feedback, will allow the company to keep track of how it is seen amongst other companies.
Why Willbecoded?
Willbecoded.ca is possibly one of the best companies for online reputation management in Toronto. Every client is treated individually, with a care for the differing nature of their projects, as well as the different needs which come with the various niches of business which they might inhabit. All of our experts have many years of experience in internet reputation management services, leading to satisfied customers who have been dealt with well and carefully throughout the entire process.
Online Reputation Management
Professional reputation management involves a list of services.
Keeping your sites updated
Social media optimization
Analysing customer feedback
Updating incorrect information on external sites
Third-party website monitoring
Creating a plan for further improvement
Feel free to contact us at any time
If you require a personal business meeting with one of our senior Project Managers – let us know and we will be more than happy to schedule a meeting.
© Willbecoded, 2023 - Best IT solutions company! All rights reserved.