WillBeCoded SEO: +300% to Your Sales!
We help your potential clients find YOU online through Search Engine Optimization. Our job is to drive healthy and relevant traffic to your website - so that your business gets orders, contracts and deals. Our SEO and SEM services are among the best in Vancouver, Canada.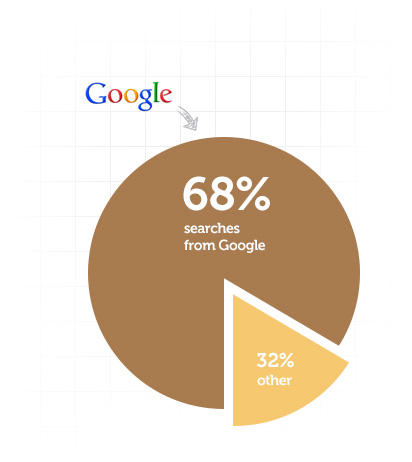 How Search Engine Optimization can Help You?
SEO (search engine optimization) helps your website to compete for relevant key words in Search Engines. Today, google gets over 68% of all searches. It is very important to rank high (top 7) in google search results. The higher you rank – the more visitors your website gets. The more relevant visitors your website gets – the higher the corporate sales are. With more and more people going online to find products, brands and services – it is vital for a business website to rank good for brand key words as well as commercial short tale key words. Formula is simple: better Search Engine Positions = better sales. Click Through Rate (CTR) chart below displays that top 3 organic search results get over 57% of all searchers. #1 result gets close to 33% of all searchers per keyword. In addition, customer conversion - strictly correlates with your search rankings as well.
#1 Position = 33% of All Searchers!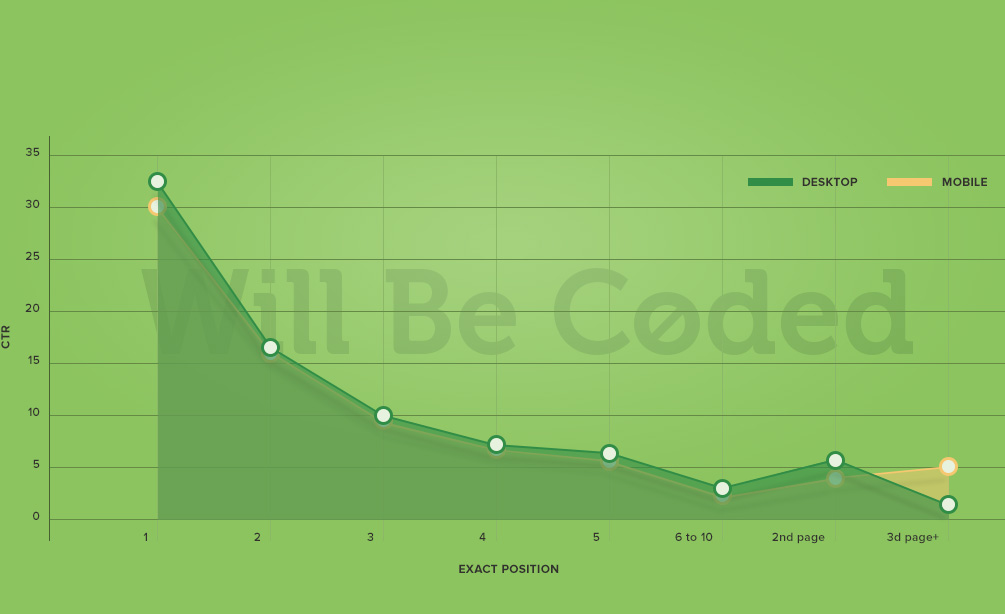 WillbeCoded.ca is a Local Vancouver SEO Company. Our Agency has been doing Search Engine Optimization for 10+ years now. Our SEO professionals are experts who have great experience in all SEO methods available today. Since we are interested in long-term cooperation, it is important for us to have Your website optimized in a way that ensures long lasting results and long lasting profitability. We will develop the best fitted strategy for your website based on your budget, goals, segment competition and additional resources available. We take Vancouver SEO very seriously and we back up our claims by actual results throughout almost 10 years being in the Search Engine Optimization industry.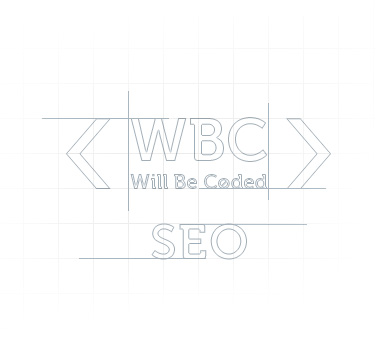 WillbeCoded.ca
is a Local Vancouver SEO Company
SEO Vancouver: Online Marketing Services
SEO and SEM is a part of Online Marketing Strategy. WillbeCoded offers online marketing specialists, services and solutions as:
Google AdWords Campaign
Set Up, Google AdSence integration, Google Analytics Set up and Integration, Google WebMaster Tools integration and analysis, traffic conversion optimization, visitor's engagement optimization and much more. We use all tools and methods available in order to increase your profitability from your corporate website. Our expert Online Marketing Services, by default, includes Search Engine Optimization as one cannot go without another. All these methods are especially effective for e-commerce websites and websites that sell services online. Our agencies' ultimate goal is to have you rank at #1 in Google for all the relevant key words to ensure the highest sales & visitors volume possible.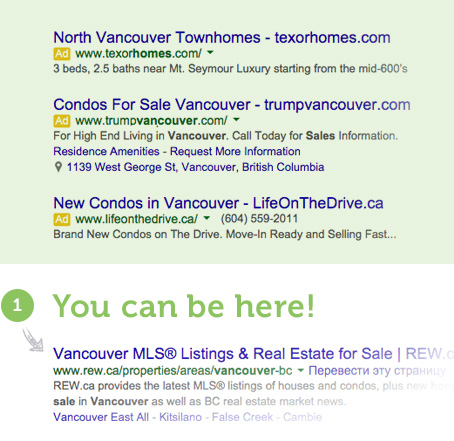 Prices and Advantages
If you still have any doubts - think of this service as your next logical step to growing your business. Our Search Optimization is a great investment that pays off excessively over time. Although it may take us up to a year to get you in top 3 results - the benefits along the way is continuously increasing organic traffic. The more organic traffic your site gets - the higher your leads, sales and conversions. In addition, the higher your rank - the higher your conversion rate is! Do not hesitate to contact us as your competitors are likely to have been doing SEO for many years now. If you require a personal business meeting with one of our senior Project Managers – let us know and we will be more than happy to schedule a personal meeting with you.
Benefits of doing SEO with WillBeCoded:
- Vancouver, BC based company
- Certified in AdWords & Google Analytics
- Clear and Transparent Terms of Service
- We guarantee the Result!
- Over 7 years in SEO Vancouver Services Industry
- Steady Growth in Leads and Clients for You!
- Trusted and Referred by Vancouver's Locals
Our experience is the most valuable thing that we bring to the table. Over the years we have learned to approach our projects safely and efficiently. We are interested in long lasting results and cooperation with our clients. Being proficient in PPC industry we do not hesitate to offer mixed strategies: PPC (AdWords) + SEO (Search Engine Optimization). By mixing such strategies we can get a fast and accurate picture of YOUR keyword strategy, customer conversion rates and more.
Please keep in mind that Local SEO in Vancouver is a long-term strategy that will require constant professional effort. Such effort pays off when you secure your Search Engine rankings in top 10 results for highly searched terms with great conversion ratios. We are not satisfied unless you are and unless your business is growing due to our mutual online marketing efforts.
WillBeCoded SEO is not limited to local online outreach (we are experts in Vancouver, British Columbia). We have tens of successful campaigns that compete within the US based online market. Yet as always - the greater the competition the more resources and time we will require. Thank you for considering and choosing our search engine marketing services.
Professional Search Engine Optimization will get you on top of Google's Organic Search Positions. Up to 3 times as effective as Paid Search. SEO is by far, the most powerful tool to maximize your online sales!
Competitor Niche Analysis
Google Analytics
Tracking
Please contact Customer Support or Submit Your Request Online!
© Willbecoded, 2023 - Best IT solutions company! All rights reserved.