Best PHP Development Company in Canada
WillbeCoded is a known PHP services provider. We have been on the market for over 10 years providing top-notch services to our clientele at the most affordable rates. We are rated as the top PHP developers by our clients who have had the chance to interact with us. The good reputation has contributed to our growth and we are now found in different countries including Canada, and the U.S. For us customer satisfaction is key and thus we always want to ensure that they all go home smiling and are completely satisfied with the services offered. We are equipped with the state of the art tools, and we are always on toes ensuring all our hardware and software are up-to-date. WillbeCoded is a team of individuals who studied in word renowned universities and have also learned through apprenticeship. We offer a couple of different services including LAMP based solutions to both larger companies and smaller ones.
What is PHP?
PHP is an acronym for Hypertext Preprocessor. It is a server-side scripting language designed for general programming language as well as web development. Nowadays most businesses require a website to conduct its day-to-day activities, to establish a working website PHP programming service is used. PHP programming serves a significant role in the development of a website or even a web application.
With a PHP programming on your website, there are minimal chances that you can get hacked. The site also tends to run smoothly and loads super-fast.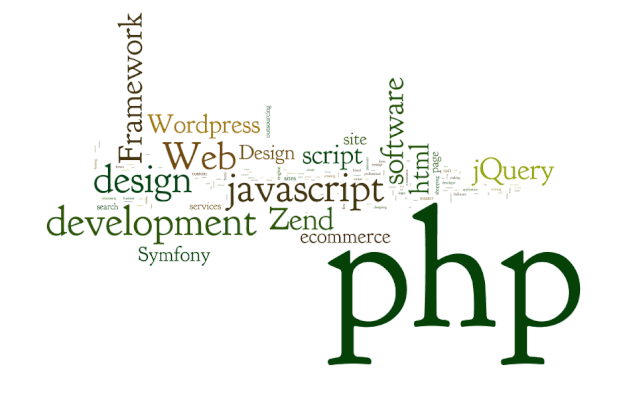 PHP as a web development language is among the most secure, fast, and reliable programming languages.
Advantages of using PHP
● It can run on various platforms such as Windows, Linux, UNIX (including Solaris HP-UX and Open BSD), Mac, RISC, and OS among others. It also supports primary servers today such as IIS, Apache and much more.
● With PHP you have the freedom of choosing the kind of operating system and web server. You can decide to either use object-oriented programming, procedural programming or better yet a mixture of both.
● It supports a broad range of databases. Writing a database-enabled web page is quite simple when using database specific extension such as MySQL or using an abstraction layer. Other databases utilize Curl or sockets.
● PHP has text processing features such as Perl-compatible regular expressions. It standardizes all XML extensions on a solid base of libml2. It also extends the feature set adding SimpleXML, XML reader as well as XMLWriter support.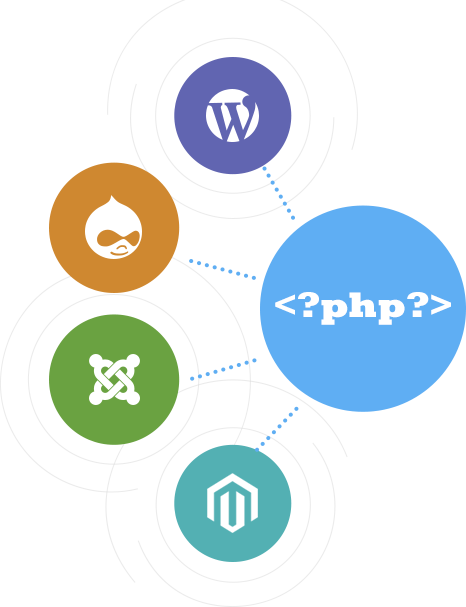 PHP Development Services rendered by WillBeCoded
We offer a significant number of services to our clienteles. Whether it is a large firm or a small enterprise, whatever you need to be done will be done at an unbelievable cost.
• PHP Programming and Scripting
If you need your website to run without hitches or better yet the web application, then you will need an experienced PHP scripter. Such specialists need actually to understand what they are doing, otherwise, the program may not compile.
• PHP Product Development
Our team of experts has the necessary skills to help your product run smoothly by use of PHP programming language.
• Web Development in Core PHP
When handling PPC for someone, we may also work on their original web presence. This is because an advert will work best if the interest piqued by it is followed through on by a site which continues to hold people's attention, and which persuades them to become a customer.
• Development of many PHP Frameworks
The PHP frameworks are used to create websites as well as applications of any complexity and size. With PHP frameworks you get to achieve speed, organization, and maintainable code.
Larvel utilizes composers to manage dependency. The Laravel installation can be done by WillbeCoded.
• E-commerce Solutions
These are applicable if you are looking to establish a website to do online trading.
• Bespoke CRM Solutions
Bespoke software is custom built business software that is designed to suit specific business needs.PHP product development will always tailor a CRM product that suits you.
• PHP LAMP and Cake Development
If you need this software installed by experienced developers, WillbeCoded is a team you give a call.
• PHP-MySQL Development
Our team can develop dynamic, secure, commercial websites. We can develop a database-driven web application.
• CMS Development
WillbeCoded offers content management systems development. It is an application that supports creation as well as modification of digital information
• PHP Web Applications Development
For most web applications to run they require PHP programming. Our team can do this as we have broad knowledge in other languages such as JavaScript and HTML.
• PHP-MySQL Development
Our team can develop dynamic, secure, commercial websites. Also, we can develop a database-driven web application.
• PHP QA Testing Services
With these, the developers are able to understand the different needs of different businesses, thus coming up with a suitable plan.
• Support and Maintenance
When any of your services is not running as intended, our support team is always ready to help and will ensure its back and run again.
• Porting and Migration
Migrating products to different platforms is necessary if you want to meet market requirements for an individual software product. Our PHP product developers move an already existing software to a cost reduced hardware platform.
If you are looking for web developers to help you install PHP, then you ought to give us a call. We are the best PHP developers. When you trust us, we will create a robust as well as adequate services. Our team of developers has sufficient training as well as experience to deliver the best results.
The various tools, application architecture, and development models to create response PHP applications which are up-to-date. We provide quality services at the best prices to give an opportunity to every single individual to afford services.
WillBecoded has a high rating from different individuals. Most of the clients, who have had the privilege of working with us, will testify that we provide services which meet quality standards and we do beat deadlines. Whether it's web development Canada, Vancouver web development or the web development companies in Toronto, be sure of the best service. Trust the best to give you the best.
The complex solution for PHP development offed by WillBeCoded.
PHP Programming and Scripting
Web development in Core PHP
Development of many PHP Frameworks
PHP 24/7 Support and Maintenance
PHP Porting and Migration
Feel free to contact us at any time
If you require a personal business meeting with one of our senior Project Managers – let us know and we will be more than happy to schedule a meeting.
© Willbecoded, 2023 - Best IT solutions company! All rights reserved.