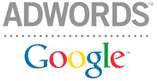 WillbeCoded is the top advertising company in Canada, offering remarketing services specifically as well as a whole range of PPC and Google Adwords campaign services across the board. We can offer a lot in the way of experience and a broad range of services to everyone who comes to our company, as well as the promise of complete confidentiality and good advice to any business which engages our services.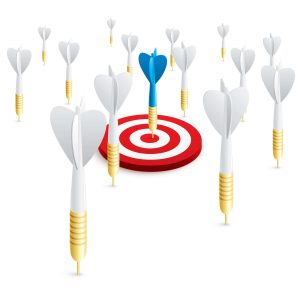 What is Remarketing (And How Does It Work)?
PPC remarketing allows websites and companies to keep a connection with visitors and potential customers who have left the site without making any serious commitments to purchases. Using such a service, the site can use targeted adverts on those visitors who had not purchased, keeping the site in their minds as they move elsewhere in the web.It is focused on having people return and make purchases.
Remarketing works by placing cookies onto the computer or other devices of every site visitor. Later, these cookies are added to the remarketing list, enabling adverts to be sent to the new devices. It does not have to be dedicated to one target – there can be different lists depending on what they were looking at. These lists are used to target specific adverts to specific people.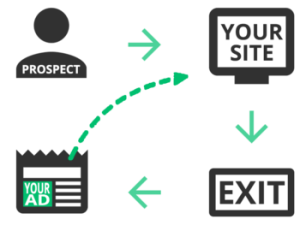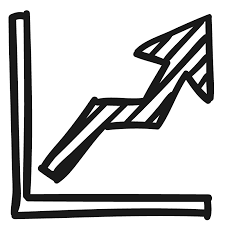 PPC Remarketing: Why Should You Use It?
This service is useful for a number of reasons, most notably in that it can increase the amount of sales which reach you through the use of it. A remarketing manager will be able to tell you why it is good for you and your business specifically, as it might be good for different reasons when it comes down to it.
It allows for the creation of customized adverts, so you can target people who have been looking at specific products.
It has a relatively low cost ratio, especially when taking into consideration the increase in traffic it brings.
It is very focused, and targets people who are more likely to buy than other types of advertising.
It is a good way to build a brand, associating product with advert, and therefore website.
Remarketing Services We Offer
Audit and strategy development
• We will work with businesses to come up with a viable means of approaching remarketing, looking at their individual circumstances.
Audience segmentation
• We will use Google remarketing services as a means of targeting particular audiences.
Multi-channel remarketing
• We will use various platforms to target audiences, including social media and search engines.
Remarketing for mobile apps
• We will make sure that all adverts can be easily viewed on mobile devices as well as normal ones.
Regular monitoring
• We will monitor the remarketing program to make sure that it is performing as expected.
- Over 7 years of experience in AdWords
- Free Consultations
- Best Pricing Policy
- ROI oriented results
- Individual Approach to Projects & Clients
Willbecoded is the best choice for this kind of work because it is the best choice for PPC in Toronto and in Vancouver. Every employee has over seven years of experience working with remarketing and PPC services, and have great abilities when it comes to working with Google Adwords remarketing in particular. The company caters to a variety of business niches and can individualize its advice to any size and format of a company.
Get an instant traffic flow to your website and maximize your online sales with our services.
Strictly Controlled Budget
Give us a call, start the live chat or e-mail us your question and we will respond immediately.
*Sign up bonus varies from time to time. Offers differ based on the type of Search Engine the PPC campaign is being designed for.

*$100 refers to $100 CAD and can differ based on the deal availability.
© Willbecoded, 2023 - Best IT solutions company! All rights reserved.