Yelp Reviews Management Services
Make Your Business Known with Yelp and WillbeCoded
Willbecoded is one of the most trusted advertising companies around the Canadian region. If you're struggling to figure out how to increase Yelp reviews or you need help with getting Yelp reviews filtered, our experienced team are here to help you and your business. As a results-oriented company, we offer a range of digital marketing and advertising services, including Yelp services.
What is Yelp?
It is a directory where consumers can search and review local services. The more good reviews a local service or store has, the more likely the consumer is going to spend their money there.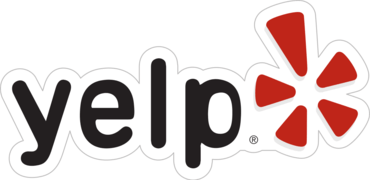 The average business makes $23,000 a year through Yelp
Why Does Every Business Need Yelp?
Yelp is a platform that allows you to advertise your business to the community. With over 60 million active users and millions of users spending their money with business' on this platform, there's potential to reach new customers.
A recent study shows that the average business makes $23,000 a year through Yelp. It is also a great place to build your reputation locally. Their review system allows you to show off your good service record to potential new customers, however building a portfolio of good feedback is tricky when you're getting started.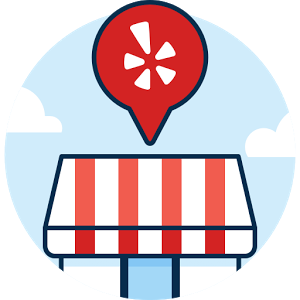 Yelp Management Services WillbeCoded.ca Offers
• Competitor's profile research
We will analyze the profiles of your competitors, assess what they're doing well and what can be improved. Then we'll take this knowledge and apply it to your profile.
• Creating business's profile and completing it
Not there yet? Don't worry, we can help you get your profile set up and make sure it follows all the best practices to give you the best chance of success.
• Creating a strong photo gallery
By selecting a strong album of photos, customers can get a really good idea of what it's like to do business with you and you'll build more trust with them, meaning they're more likely to purchase from you.
• Managing reviews
This is one of the most tricky parts of running and Yelp profile. Your reviews are very important, but your public reaction to negative feedback is also equally important. We can manage responses to unfair negative reviews so that your business gets the opportunity to express its side of the story fairly, maintaining your good reputation.
• Managing filtered reviews
The Yelp review filter is an amazing tool for protecting your business from dubious competitors and one off haters who may not have even done business with you. The problem is the review filter is also good at filtering positive feedback from happy customers. We can navigate this reviews filter to make sure that the spammers and haters stay hidden, but the great feedback get shown to the world.
• Increasing the number of reviews
Having a large amount of 5-star reviews is great for business. We'll show you how you can get improved Yelp reviews, and more of them.
• Tracking metrics in a Yelp dashboard
You probably didn't start your business so you can track a load of numbers on a dashboard. We'll take this task over for you and guide you on the best decisions to make for your Yelp profile. You can rest happy knowing it's in the hands of experts.
• Providing positive online presence
We'll show you how to get good reviews on Yelp.
• Creating a social following
By building social followers you build an army of loyal fans eager to do business with you. We'll help you create a social following.
Why Us?
We're experts in the field of Yelp reputation management. We have over 4 years helping business' like yours get the most from reviews. Each business has its own unique needs, and therefore each business we work with gets a tailored approach to how they can get the most out of the platform. We support businesses in all major niches.
We offer a full package of Yelp reviews management services for the most adorable price!
Creating business's Yelp profile
Creating a strong photo gallery
Increasing the number of reviews
Managing filtered reviews
Providing positive online presence
Creating a social following
Creating a plan for further improvement
Feel free to contact us at any time
If you require a personal business meeting with one of our Senior Project Managers – let us know and we will be more than happy to schedule a meeting.
© Willbecoded, 2023 - Best IT solutions company! All rights reserved.