Hacking Sites for Backlinks $$$
About Mass Hacking Sites to get backlinks (Link Injection)
Google Spam Team has been successfully fighting Search Ranking Manipulations (through backlinks) for 4 years now. They have tackled most of the link farms, paid blog review farms and alike. Spam Teams' effort has ultimately helped Google Top 10 results to be of a higher quality. It became very expensive to get backlinks as you would have to generate high quality content and get others to link back to you. Such high quality backlinks are hard to get and very expensive. Yet, Web Spam Team did one more thing – it made all the online gambling, online pharmacy and alike businesses (where AdWords are prohibited) to go on search for new "cheap, quick, easy" methods.
The latest technique is "Hacking Sites" for backlinks.
If issue is not addressed by Google – millions of sites will be hacked for links
Google Web Spam team must act and must act now! With hacking sites for backlinks being so effective – more and more sites are being hacked for links and gateway page injections! This can cause a real mess as this black-hat method becomes more and more popular. Last year (late 2014 – early 2015 ) we saw infrequent sites with 10-30 hacked backlinks. At that time we thought it would not be a big deal for Google and Web Spam Team would find a solution with the new (updated) Penguin Algo run. You can not see a single site to have over 20 000+ hacked backlinks, comfortably taking Googles top 3 positions within their niches.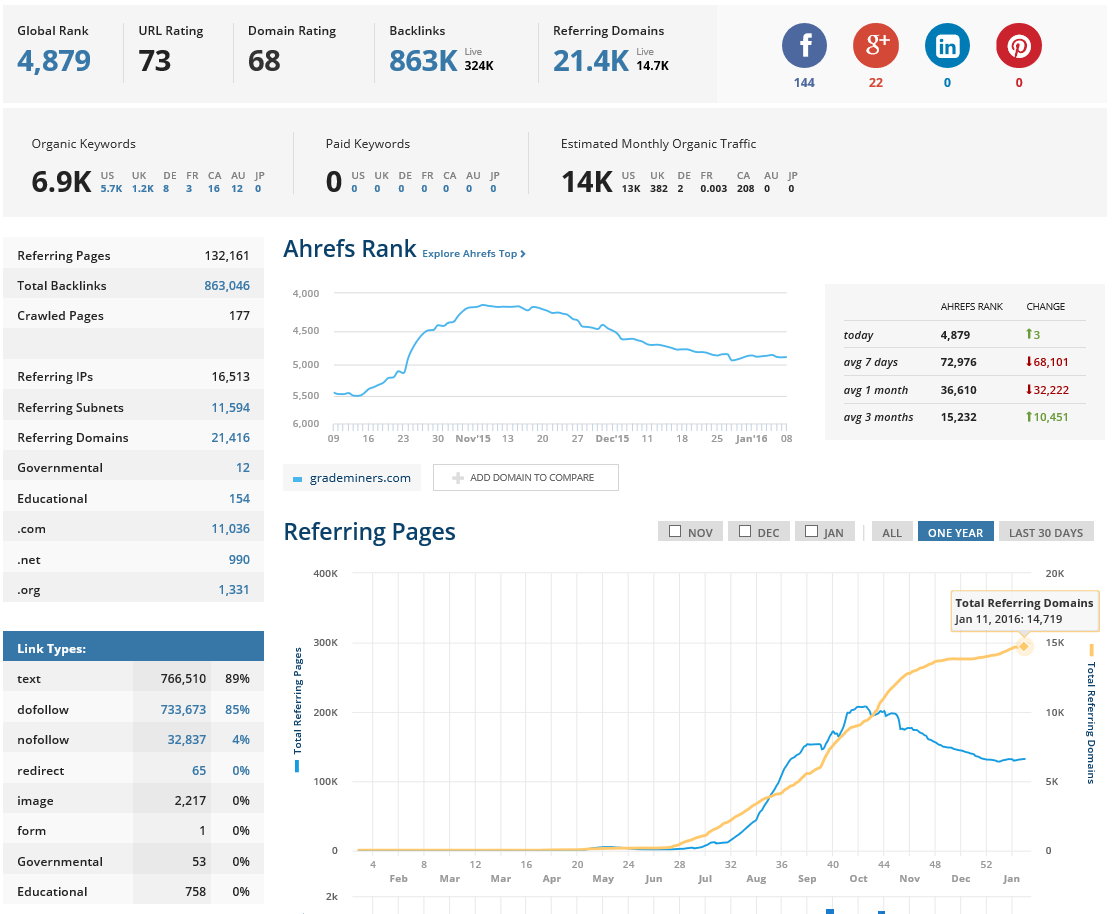 Hacking sites to get back links: 2015-2016 Trend!
There are many hackers out there and there are many vulnerable sites as well. What if you find 10 000 high quality sites that have exploits which you can use to place a small, tiny contextual link? Well – this will get you 10 000 strong backlinks that will top you in search results if anchor text is not over spamed!
Chances are the webmaster will not even notice new "hacked" contextual link on some secondary, inner page. This is a real problem for Google now as it is very hard to 100% identify such links as "hacked links". There is no common denominator as you can use different exploits (backdoors) and hacked sites are not connected to one another unlike a link farm would be…
How far can Hackers go?
The sad reality is that we have seen Page Injections, link injections, Code injections and more. We have seen an IBM site's inner page being hacked and replaced with a casino page (doorway) that would land you onto a casino partner site. With some of the hacked sites being Top Level / High Authority sites – such hacked inner pages would top 10 Google search results just though the relevant page Title and Description… All this makes a legit SEO efforts useless for the time being. Hacked back-links are now used / common in most web industries.
Are Hacked Links Expensive?
Unfortunately, they are very inexpensive and the only reason businesses go for them is because it is 10 to 100 times cheaper, faster and easier to place hacked links compared to placing a high quality thematic article through legit site's webmaster.
All you need is a script that will scan sites for known exploits and then inject the vulnerable sites with a link or a code.
What is the problem with such methods?
There are many problems. It is very hard for legit "white hat" SEO Companies to compete with sites who have mass hacked backlinks. Second – most of top 10 sites who are there because of hacked backlinks are usually of a very low quality (hacking for backlinks cannot be a great long term strategy). Third – someone's site is being hacked and link is being placed without webmaster's consent or knowledge. Hacking sites like that is borderline criminal in our opinion.
For $9 you can easily purchase a Page Rank 3 (PR) hacked site's link. Same link if an article is placed through the sites' webmaster will cost you around $100 USD. There is a Russian forum where you can buy around 1000 such links right now. Sites PR 0-2 will cost you as low as $0.5 USD….Other advanced companies would write their own scrips to hack for link injection…
What to do if you think your site was hacked for backlinks?
You will need to fix the exploits by updating your site's platform (CMS) to a newer version, scanning your site for security issues or by seeking custom programming help. After you did your best – delete those hacked links and re-check your entire site in a few weeks for new outbound links. If no new suspicious outbound links are placed by "third party" – then you are most likely good for the next little while.
In Conclusion
Hacked backlinks work. Hacked links are fast, cheap, easy to get and effective. They will most likely work well for a very long time or until Google will start taking this issue a bit more seriously. There is a way to fight this trend but it will require some real man-hours from Google Web Spam Team. Until then, we advise you to check your site for outbound backlinks every 4 weeks to make sure your site was not "hacked". With Google being silent – more and more innocent sites are being hacked with a purpose of manipulating Google's organic search results.