How to Get Roofing Leads: 11 AdWords Tips
A house's roofing system is ultimately what keeps the house safe and in one piece,
because it provides the means by which all the walls and associated systems are connected. Unfortunately, this means that roof problems can be quite serious, even if at first they do not seem to be quite so severe. As any homeowner will tell you, leaks, rotting wood, shingle damage, vent damage are all part of the many problems which can afflict roofs – but how a customer can easily find a good roofing company to solve these issues? In this light, setting up an AdWords campaign is something which makes perfect sense when you need marketing for roofing companies.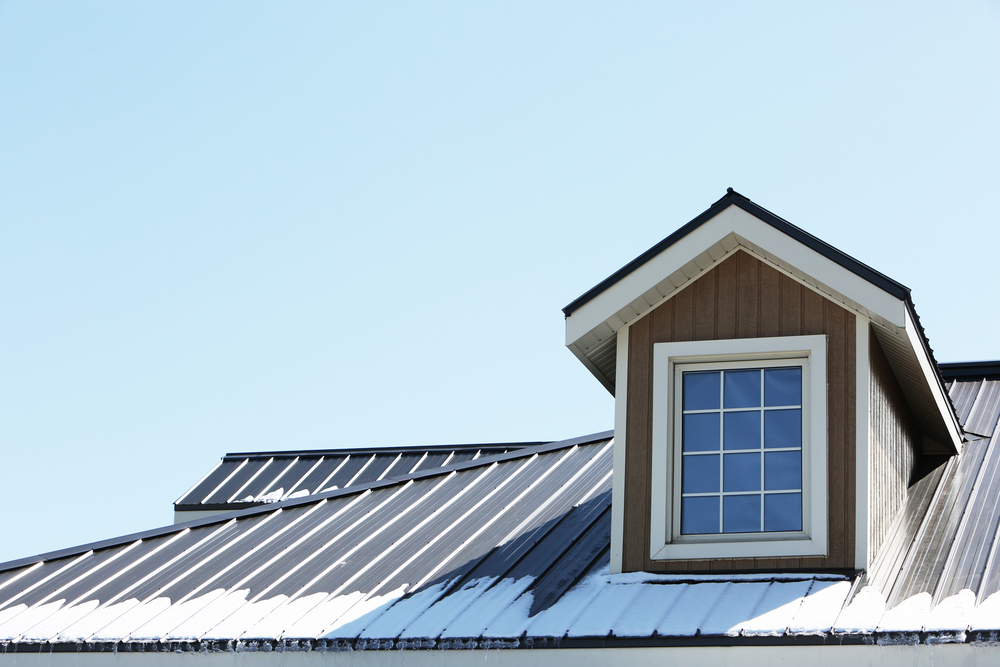 AdWords was developed by Google to be a form of online advertising which relies on a mix of cookies and keyword usage. The idea behind AdWords is to use this combination in order to help businesses and individuals appear in various search engines when particularly relevant keywords are used. Whenever an advert is clicked on, the business or individual which controls the campaign pays a small set amount of money.
If you don't know how to advertise your roofing business, AdWords is possibly one of the easiest ways in which to create a means for potential customers to find the company they need. Using AdWords enables advertising for roofing businesses which otherwise would not be able to make an appearance on search results. AdWords itself has been shown to be one of the best advertising methods to gain leads, while also being one of the cheapest. So, this should be included in marketing for roofers.
How to Advertise a Roofing Service with AdWords?
Full Information
AdWords for a roof repair company already allows for much information in a small space in its advertising, but there are a number of extensions which allow for still more to be used. Despite these extensions being free to download and use, almost 90% of businesses do not use them.
AdWords adverts are at their best when they can convey as much information as possible to the prospects who are viewing them; the extensions give more room for information that is helpful in this light. Extra space for information means a possibility to prove that your business is the one which people should choose to do their repair work. Having extra space for more information and facts is useful for a variety of reasons:
• The extra space can be used to give more credibility to your business. It is a good idea to add stats and numbers ("since 2001"; "more than 673 clients satisfied" etc.)
• More space dedicated to facts about the company can be used to ask people to trust the company more, particularly if the extension being used is one which allows for reviews to be included in an ad.
• Advertisements for roof repair services can use the additional space to reveal information about main services: replacement (e.g. "replace damaged decking"), repair (e.g. "repair chimney flashing"), and installation (e.g. "install ridge exhaust vents").
It can be also used to answer some of the more common questions potential customers would have for them. It can be such questions as "Is a company licensed?" or "Does a company carry general liability & compensation insurance?" You can answer these ones with a simple line in your ad:
Description Line 1 – Licensed And Insured Company.
Use the expanded space available (when advertising for roofers via AdWords) to make longer headlines for the adverts, as headlines are what grab attention when it comes to adverts. In this way, more space can be devoted to information that is important when it comes to managing the PPC campaign.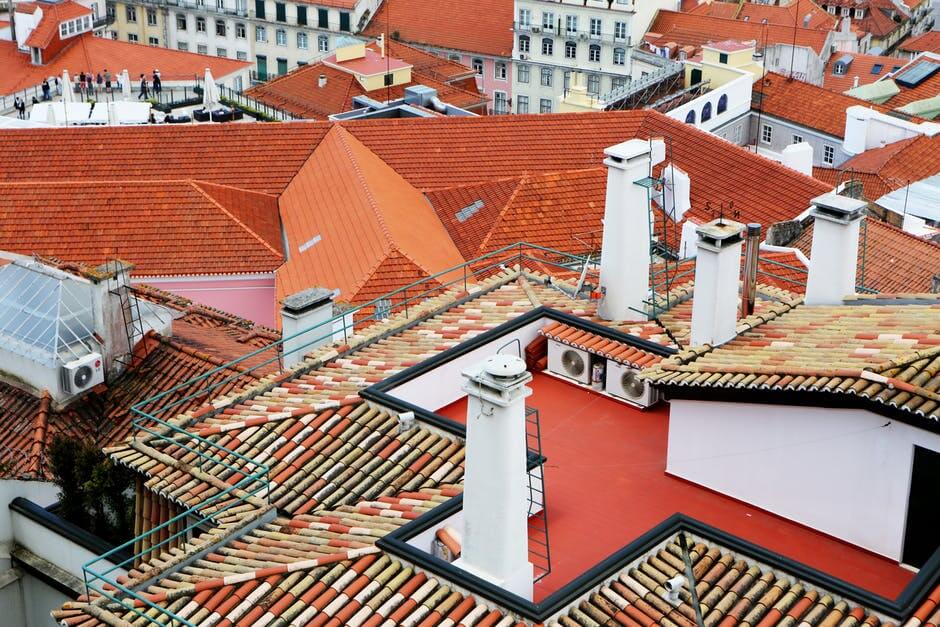 Negative Keywords
AdWords for a roofing company will function much better when negative keywords are taken into account. Negative keywords are almost the opposite of keywords – where keywords are used specifically as the means by which an advert can appear in search engine results, negative keywords are used to determine where they should not appear.
For an example, businesses that need clever roofing ads should not find it necessary to pay for the keyword phrase "roof leak repair" because the term is entirely too general; more specific keywords are needed. The same principle applies to the use of the keywords "free" and "discount" unless the business in question is using their advertising campaign specifically to draw attention to an offer they are running.
Negative keywords are important in advertising roofing businesses with Google tools. Such terms should be carefully watched because without them the business stands to lose money on its AdWords campaign for roofing companies. To use the example of the word "free" above, if a campaign does not list this as a negative keyword, then everybody who is looking for free work will click on the adverts when they appear in searches which are otherwise relevant. This ends up costing the business a lot of unnecessary money; wasting money on people who are not your prospects is not a good answer to the question of how to advertise roofing service.
As well as properly using negative keywords correctly, businesses running an AdWords campaign for roofing services should be sure to group their keywords correctly and make sure to use single keyword groups for to-performing keywords, in order to get the most out of that keyword.
Geo-Targeted Keywords
Geo-targeted keywords are important because – particularly when it comes to roofing businesses, location is important. A Google AdWords (Canada) campaign which does not use these types of keywords is one which will waste a lot of its initial budget on advert clicks from prospects which will never turn into customers due to the difference in geographical areas.
AdWords for a roofing business works in two separate yet connected ways:
• Searches will have a specific geographical keyword included ("roof repair Ottawa" / "Canadian roof services"), such as Ottawa or Canada, and the search results will have an advert on them which has flagged the location as a keyword. For instance, a user will search "a roof repair company in Ottawa." The geo keyword here is Ottawa; thus Google will provide results for a local roof repair company in Ottawa and not somewhere in San Francisco.
• Google itself has location services, so PPC for a roof repair company can configure the settings to make sure that the adverts for the business only appear on certain searches run by people in the same geographical area. This is so that the adverts will turn up on searches even if they don't include geographical keywords, as IP addresses are geographically situated. E.g. a user searches for a local roof repair company – he/she doesn't add a city, Ottawa, to a search phrase but still gets needed search results.
Brand Terms
To get the best results when working with PPC for roof services, businesses should use both branded terms and modified broad keywords as a means of further differentiating keywords from one another. We can illustrate this part of managing PPC campaigns with such an example as "RoofLine roof repair company in Ottawa" where "roof repair company" is a non-branded term and "RoofLine" is a brand name.
The use of both allows for the brand name to be used as a keyword, separate from the keyword itself, so that the business can have its adverts appearing on searches done for the brand term, and also on searches which contain the keyword without any special significance attached to it.
Specifically bidding on the brand items or brand names is preferable, for a number of reasons. Google Adwords PPC management advise that businesses which are running this type of advertising campaign to bid on their brand items.
• It is cheap – bidding on the specific brand name of the business is something which makes the advertising cheaper because the keywords are highly relevant.
• It makes the other adverts cheaper – in the same vein, it makes the other adverts
cheaper too, as it raises their relevancy also, lowing the cost per click.
• Own the SERP – bidding on brand names allows you to perhaps turn up in search results multiple times at once, increasing the possibility of an advert being clicked on.
• Hide the bad things – The more advertising which a business can appear in response to a search, the more likely it is that anything like negative reviews or bad press will not make it to the front page, and therefore go unseen by prospective customers.
• Minimize stealing – sometimes what can happen is that competitors in the same line of business can big on brand names so that others can't use them, and so they can.
profit off the use of it themselves. If the actual business bids on their own brand name,
they can prevent this.
Sitelinks
Sitelinks are a particular part of AdWords campaign for roofers which allows businesses to add separate and different links into their adverts, in order to give the prospective customer looking at the advert more options to choose from when it comes to viewing the site. Sitelinks are useful from the perspective of the business as well, since the easier it is for customers and prospects to do anything on a site, the more likely they are to act.
Sitelinks allow you to represent your business more effectively because prospects have immediate access to several areas of your online presence. The most effective way of bringing people into the site is by providing as much information as possible – find the best way to do this using the links which the business can provide.
For roof repair services in Ottawa, it would be effective to have two sitelinks for two main directions; they are "Ottawa Roof Repair" and "Ottawa Roof Replacement."
Review Extensions
Reviews have become increasingly important as more and more people move to the internet in order to shop for goods and services. Rather than the scenario before, where people were limited in their choices, and in their ability to find out information about the businesses they were patronizing beforehand. Thus, today an advertisement for roof repair services cannot omit such an efficient tool as reviews.
The internet has meant that reviews and review sites such as, for instance, Yelp are incredibly common and important; PPC for roof repair businesses needs to take into account this fact. Review extensions allow a business to forestall prospects look at the local review sites to some extent by including reviews in the advert, or maybe including links to positive reviews on some of the more well-known review sites. For instance, if your company gets positive feedback like "They did great work on my roof, good warranty, all done in a tidy manner", it can be shared via an AdWords ad.
Having reviews attached gives more legitimacy to a business, which leads to more conversions.
Call to Action
Every advert should include a call to action to get prospects to convert and become customers. It can be as simple or complicated as the business wants, but an AdWords campaign for roof services will get more conversions if there is a call to action involved.
These call to actions can be combined with a targeted keyword phrase, or combined with an offer to further spur conversions.
Take a look at examples below:
1. Call-to-action words combined with targeted keywords
Give a call to best roof repair services now!
2. Call-to-action words combined with an offer
Buy Our Services Today and Save 25%!
3. Call-to-action words combined with words that reveal urgency:
Give Us a Call Now! Best Replacement Offer Ending Soon.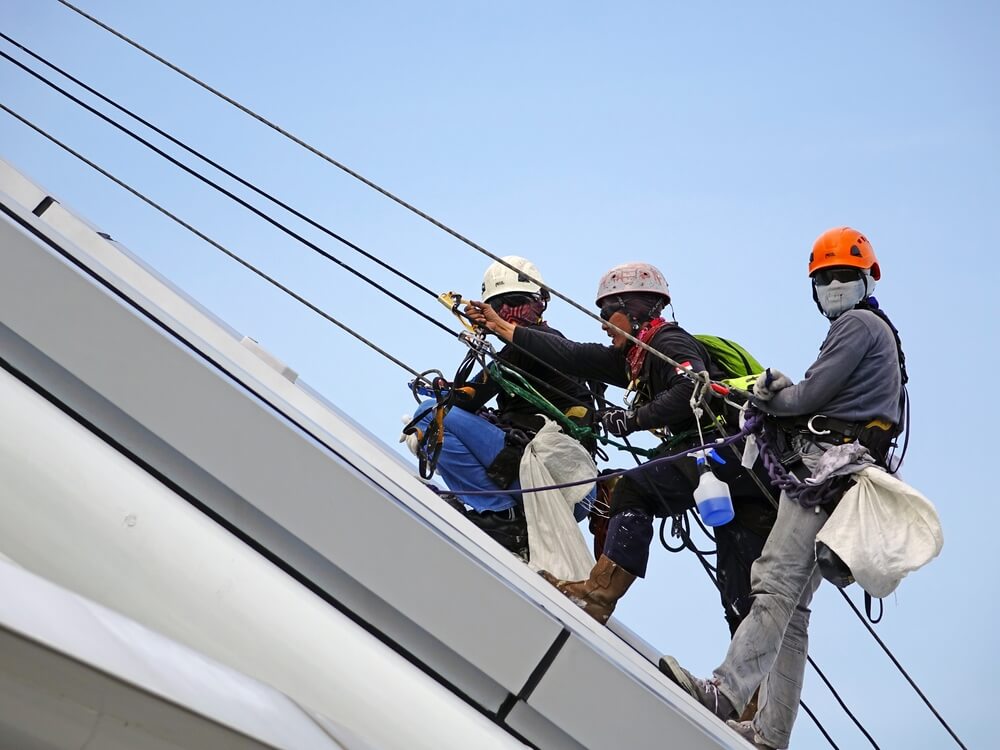 Mobile Searches
Mobile searches are quite common, as people tend to run more searches on their mobile devices than they do on their desktops. Moreover, people often need emergency roof repairing services; and to instantly find such services they use their mobiles. This statement is highlighted by the fact that a key term "roof repair near me" is one of the most frequently used words while searching in Google for roof services.
There is, of course, a way of optimizing normal AdWords adverts to allow them to adapt to mobiles if they find themselves on the devices, but Google gives the opportunity of making Adverts which are specifically for mobile. Google has also recently expanded the space for advert text and allows for tracking of the specifically mobile campaigns.
Call Tracking/Conversions
Implementing both or either of these will allow your campaign to better monitor the success of the AdWords for roof repair business, in as many groups and adverts as are included. Keeping track of conversions allows businesses to shift the budget around to get the most for their money – if one particular advert group isn't doing well, for example, the budget for that can be funneled into a group which is more successful, and so on.
Campaign Testing
Campaign testing is very important for different AdWords and PPC campaigns, as it shows if there are problems before the advertising campaign goes public. In particular, the campaigns should be checked with at least five different versions of the text, and with different match types to see which ones work better.
The adverts are not the only thing which should be checked – the site itself needs to be checked as well, to see that all pages used as landing pages work, and to make sure that the site is easy to navigate.
Remarketing is a method of marketing which specifically targets people who have gone part or most of the way through their buying process, and then abandoned the site. Cookies placed on the customer's computer allow for a very specific marketing campaign to be used to entice them back to complete their purchases. Remarketing campaign is a mandatory part when it comes to effective marketing for roofing companies.
Still don't have a clear view on how to get roofing leads? We are here to help you! Businesses can order a free review of any existing Google AdWords account for recommendations, or they can work with WillbeCoded.ca to open and set up an entirely new account if they choose. Get exclusive roofing leads asap!